Quality Matters
UNM is subscribed to the Quality Matters (QM) Program, a leading online education quality assurance program. QM is a peer-based review and certification program that also provides guidelines for best practices for online course development. Over 900 institutions have subscribed to Quality Matters, including a number of colleges and universities in New Mexico, around the United States, and the world. In addition, the National Science Foundation recommends the QM's standards be adopted for some of its grants.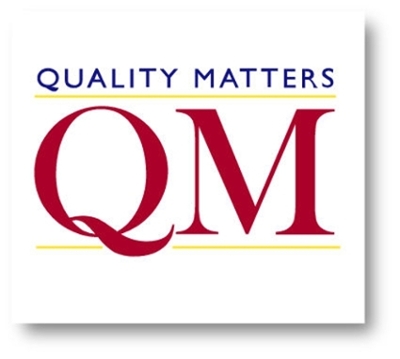 Quality Matters has created a rubric that describes a set of 49 standards that are used to evaluate the design of courses. The Rubric includes 43 specific standards that fall under the following 8 General Standards:
Course Overview and Introduction
Learning Objectives (Competencies)
Assessment and Measurement
Instructional Materials
Course Activities and Learner Interaction
Course Technology
Learner Support
Accessibility and Usability
The QM rubric is reviewed and updated often to reflect the latest research and best practices for online learning.
UNM's subscription benefits our faculty by providing discounted professional development workshops and certifications.
Students in classes that have been developed with the Quality Matters rubric and standards can expect that those classes were designed with the most up-to-date and research-based best practices in mind. Classes that have been certified by QM have achieved the highest levels of quality.
Please see the Quality Matters website for more information about the program. Contact Rob Wolf for information about how you can participate in Quality Matters at UNM.